Unbounded Potential Rebrand Website
Catherine Wood is an achievement coach who provides a wealth of resources to her clients and followers to help them reach their Unbounded Potential. Her site promotes her 1:1 Coaching programs, as well as an Unbounded Mastermind. We don't know how she does it all, but Cat manages to make growing her business, and helping others do the same, look effortless!
WHAT WE DID:
Catherine's redesign and rebranding of her website was a team effort. Our contribution was taking her vision, and making it come to life in a new User-Interface (UI) and User-Experience (UX).
Her new website highlights her growing offerings to her clients, including her own book, podcast, and services page.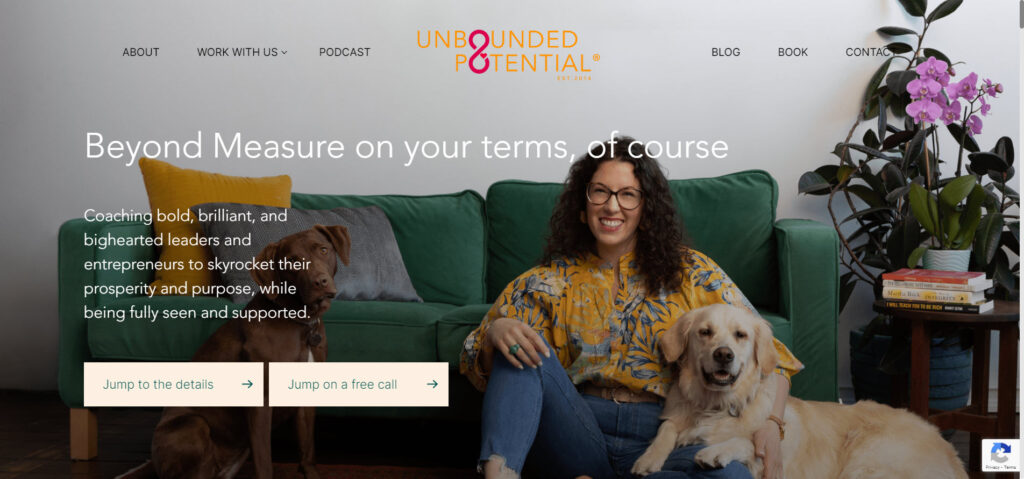 RESULTS:
Cat loves her new branded website. It has an excellent lead capture system that helps her grow her list and promotes her 1:1 Coaching and Mastermind programs.
To check out Cat's website and its beautiful interface and design, be sure to head over to Unbound-Potential to see more.

BUSINESS TYPE
Entrepreneurship Coaching
PROJECT REQUIRMENT
UI/UX Design and Development