Thriving at 50 plus
Feeling Stuck or Too Old for a Career Change?
Wendy Marx knows a thing or two about how to rebrand yourself for a later-in-life career change. She has loads of real life and professional experience to help people who are 50+ pivot into a new career.
Heading some of her own advice, she went through a rebrand herself when she hired us to rebrand her website Thriving at 50+.
Wendy's templated Squarespace website needed some love. She didn't like the copy on her site and it didn't convey what her business was all about. She had confusing CTAs on her site, and there wasn't a clear path for her user to work with her. Her own personal branding was lacking in both the imagery, identity, and messaging.
She had already established herself in her niche by writing a book, and she's been published on several high profile platforms. She's clearly an expert in her field and has loads of personal experience to share with her clients. We wanted her expertise and like-know-trust factor to shine on her new website.
Here are some of her "BEFORE" pics of her website.

WHAT WE DID FOR WENDY
COPYWRITING: Wendy needed help honing her messaging and clearly conveying who she is, and what she does for her clientele. Cara worked with Wendy to identify who her target market was, what their biggest pain points are, and how Wendy is uniquely qualified to help them overcome the obstacles they are facing. Once she had a clear vision of Wendy's business, Cara was able to write the website copy.
WEB DESIGN: Once copy was done, it was time for design. Budget was a concern for Wendy, so we took our inspiration from a templated website and built it out for her. Her website is built on the WordPress platform using Elementor. This very user-friendly backend gives Wendy the freedom to go in and make changes on her website as her business changes and evolves. This method of web development saved Wendy both time and money.
BRAND IDENTITY: We also worked with Wendy to provide her with a new brand identity. We developed a new logo and color palette.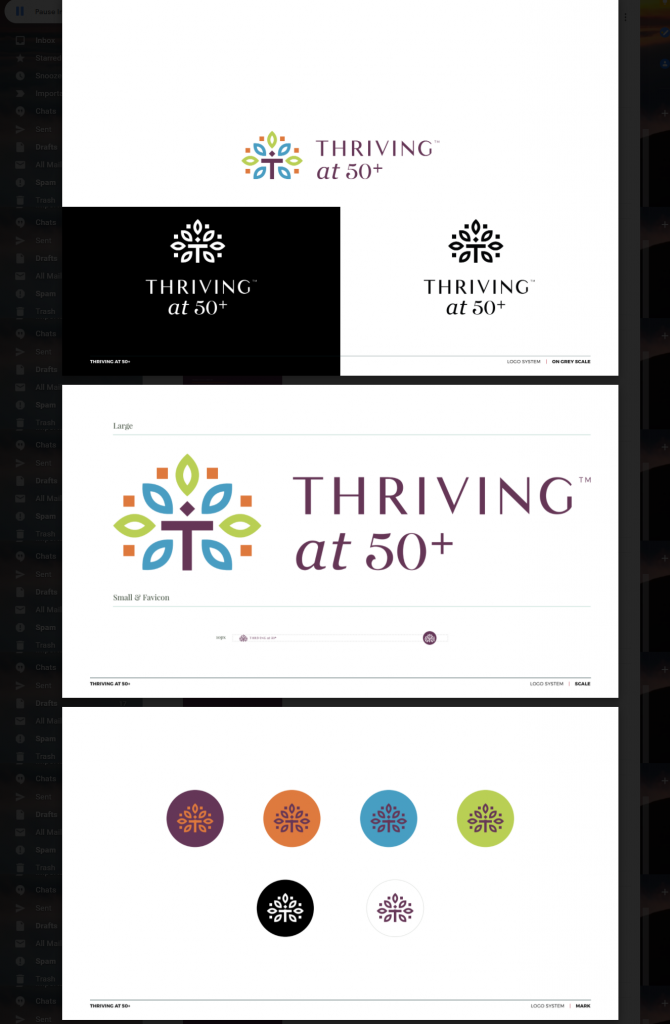 EMAIL MARKETING: Cara also wrote a welcome email sequence for Wendy's new users when they opt-in for one of her fabulous freebies. This 5-email series nurtures her warm leads to the point of signing up for a consultation call.
FINAL RESULTS
We all agree that Wendy's new website does a much better job of conveying professionalism and trust. The branding is consistent, and the user interface is clear, easy to navigate, and fun to read and engage with. We're so pleased that Wendy is pleased.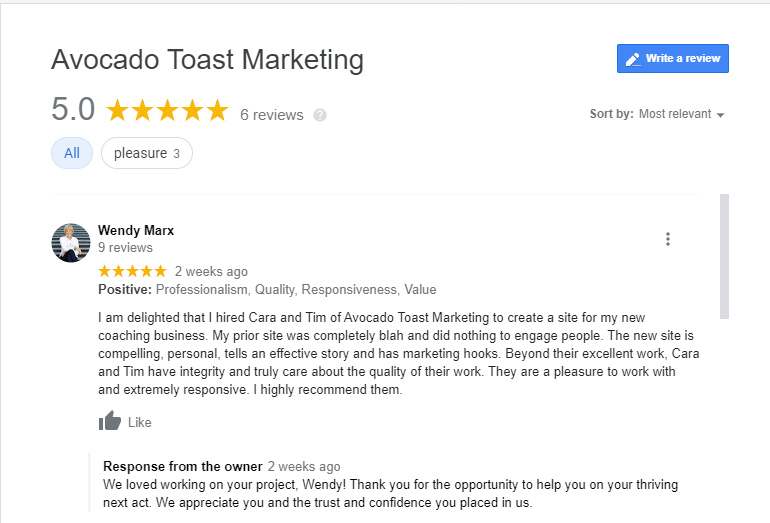 BUSINESS TYPE
Web Copy, Web Design, Rebranding
PROJECT REQUIRMENT
UI/UX Design and Development, Copywriting