FANSURE
Fansure is a Silicon Valley start-up company. Their brilliant business allows fans of NBA teams to purchase insurance on their tickets so that if their favorite player doesn't play, they don't pay for their ticket.
FRUSTRATIONS/CHALLENGES:
When Fansure came to us, they had launched a minimally viable product. The group of start-up owners knew they were at that stage in their business' development where they needed to outsource their web development.
The owners felt that their website didn't reflect their brand, nor did it function the way they envisioned. It lacked a cohesive look and feel and wasn't as user-friendly as they knew it needed to be.
WHAT WE DID:
Tim (an avid sports fan himself) was able to present them with design options that were sleek, modern and would appeal to their targeted demographic. In addition to a completely redesigned site, we also provided copywriting, graphic design and UI/UX design. Tim was also able to give recommendations for their CRMs, checkout pages, and payment processing.
RESULTS:
We believe the site now has a cohesive high-end branded look and feel. It is clean, modern, easy to navigate and has clear calls to action. Keep your eye on Fansure. We're thankful to offer ongoing support for their business, and we expect to see great things from this company in the future!
FONTS USED
SECONDARY-FONT
Gotham Book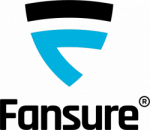 BUSINESS TYPE
Match Ticket Protection
PROJECT REQUIRMENT
UI/UX Design