Ellen Broen
Challenge your LIMITS, Cultivate a Legacy, Create Joy through Purpose.
Ellen Broen is an entrepreneurship coach, opera singer, and all around bad-ass, but her old site didn't reflect her personality, her drive, or her expertise.
She was on the cusp of launching new coaching programs to high end clients, and her site needed instill trust, personality, and professionalism.
HOME PAGE BEFORE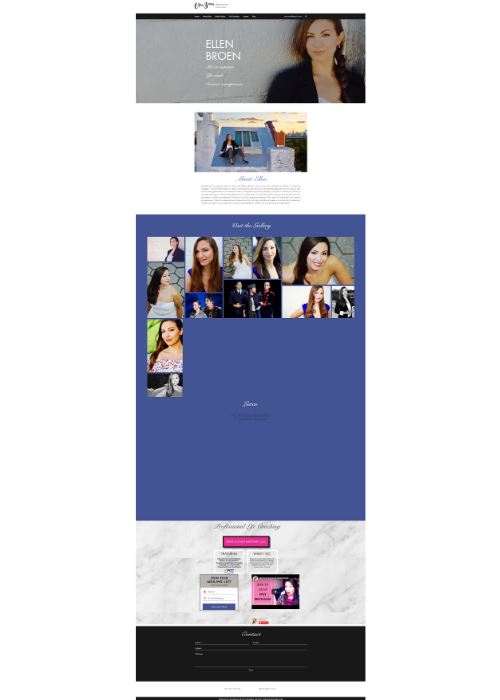 WHAT WE DID FOR ELLEN
Through our initial consultations, Ellen explained that she was launching a new business and a new brand. She wanted her site to reflect her own style both aesthetically, but also reflect how she approaches life and career.
COPYWRITING
Cara and Ellen worked together to determine her brand voice. Through several phone calls and getting to know the heart of Ellen's business, Cara crafted her web copy and a kick-ass sales page (if we do say so ourselves). You can check it out here.
BRAND DEVELOPMENT
Tim and Ellen worked together to come up with a new logo. Ellen loves art deco style, and old Hollywood glamour. She gave us a color palette that she was fond of, and away we went. The final result is a logo that captures that fun, glamorous, and artsy vibe that Ellen exudes.
Like so many of our clients, we encouraged Ellen to get comfortable in front of the camera. We needed to capture some of her free spirit in her new site, and she really took that task to heart. She hired a photographer to help her capture new images and some video clips that were integrated throughout her site. Tim oversaw the development of those videos to ensure that they remained on brand.
WEB DESIGN & DEVELOPMENT
Last, but not least, the website. Ellen loves the final results, and so do we! Just like in life (and in entrepreneurship coaching!), this site evolved into what it is today. It took a few different iterations of designs to land on what you see to day. Each attempt got us closer to what she wanted. We listened, provided feedback, and built this site to capture the essence of her brand. It's a site that will grow with her business and give her the platform she needs to reach more people with her unique coaching programs!
FONTS USED
PRIMARY-FONT
Brandon Text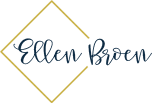 BUSINESS TYPE
Life and Entrepreneurship Coach
PROJECT REQUIRMENT
UI/UX Design and Development, Copywriting, Brand Management