What You Can Expect

Packages and Pricing

FAQs
Launching your website, or starting an email marketing plan, take time and mental energy. I get it! Determining your branding strategy and perfecting your product can be exciting and time-consuming. Determining what you're actually going to "say," well...that requires shifting into a different gear mentally.
Your photos, and the user-experience on your site are very important. These elements might initially attract your customer, but it's the copywriting that will turn visitors into customers.
Same is true with your email marketing. Did you know that the average person receives around 80-120 emails a day? You've got to cut through the noise to stay engaged with your audience.
Working with a seasoned copywriter and email marketer, can help you keep your subscribers interests, increase your open rate, and click-through rate, and ultimately, increase your bottom line.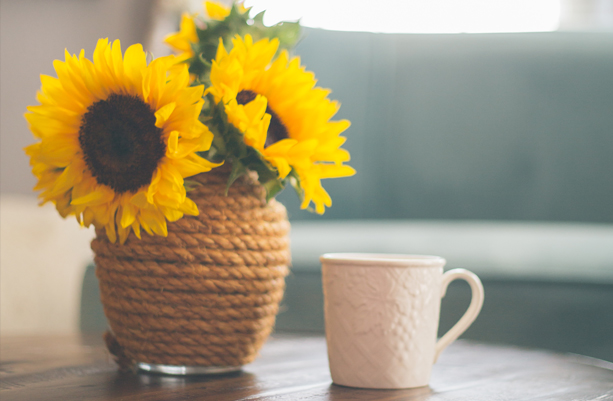 What if you could…
Say what you mean to say, say what you wanna say (thank you John Mayer) and do so with flair
Make your words as impactful as your visuals
Position yourself as an expert in your field, endearing your audience to you
Turn your visitors into customers
Free up loads of time to work on the projects that you enjoy and make you more money
If that sounds like something you'd say 'yes' to, then you need a little avocado toast action!
Reviews
Cara is an incredible asset to our team! I can always count on her work being on time (and usually ahead of schedule). She's meticulous in her work product, easy and pleasant to work with, and most importantly, someone I can trust. Before starting to work with us, she had almost zero previous knowledge of our industry, but she has carefully researched and provided creative, informative and fun content to capture our audience's attention (and most importantly driven up our sales!). I wholeheartedly recommend her work, as long as she doesn't stop working with us!
Juan Panesso, Cigars Direct

Cara was able to get our brand message right away and write a message that was both engaging and authentic. We will definitely contact her for future projects!
Kindred Press

Cara completed the job exactly as we needed. She was thorough and patient with us through the entire process. I would highly recommend her for other jobs
Illumivein

Cara is amazing! She was unbelievably helpful to me and my business and she's one of the nicest people you will ever meet :) I would still be working with her today but I needed to hire someone full-time where I live and I couldn't convince her to move ;) I would highly recommend working with her!
Chris Winfield

what you can expect
Consultation & Questionnaire
To kick things off, I've developed a 10 question survey that will give me an overview of your business, target audience and your objectives. You can sit back with a glass of wine to fill it out. It's meant to help you get your ideas out of your head and clarify what you're wanting do/say.
After an analysis of your current website (if applicable), and research on your competition, we'll hop on a call and have a more in-depth discussion regarding your goals and how the new copy can best help you reach your audience.
Wireframe and Unique Selling Propositions
A wireframe is a skeletal outline of what each page will contain and the functional elements of each page. If you are looking to implement a new template for your website, I'll wireframe it out for you and your web developer!
This process is helpful in also crafting your Unique Selling Propositions (USPs). Together, we'll make sure our USPs and CTAs (calls to action) are OTSP (on the same page).
Wireframes, or more general outlines, may be used for outlining email campaigns too.
Once crafted, I will send to you for your approval and we'll be on our way!
First Draft Completion
Using the wireframe and USP, writing the rest of your copy will start take shape. I'll send you the first draft for your approval. Delivery dates are defined on a project-by-project basis, but generally 7-14 days depending on the size of the project.
Unlimited Revisions
When you hire me, my goal isn't to get paid, but to get you results! If you aren't 100% satisfied with your deliverables, please let me know within 30 days of delivery. I'll make unlimited revisions until you're satisfied. (However, I don't expect it to take more than 1 or 2 tries to get it right! ;).
faq's
What kind of investment is copywriting?
I'm dedicated to providing my clients with everything they need, and nothing they don't. So getting to know you and what your goals are will help me customize a package that's just right for you!
Your time is valuable and you'll be using it wisely when you outsource your copywriting to me. It's a minimal investment that will reap great dividends in your time and peace of mind.
Do you accept payment plans?
Absolutely! Typically I require a 50% deposit, 25% at the halfway point and the remaining 25% at the completion of the project. I'm more than happy to customize payments further to accommodate your needs.
For monthly email marketing plans, I typically bill on the 5th and 20th of each month.
How long will we work together?
Most of my website copy (Tomatoes & Basil) and other copywriting projects (Bacon & Eggs) take about a month to complete start to finish. But I'm committed to working within your timeframes. Let's talk about what works for you.
With my email marketing clients (Smoked Salmon & Mint), I do my best to work within their timeframes and publishing goals. Typically that means discussing the week (or month's) worth of promotions on a weekly basis.
Communication is key! Let's chat about how we can partner together to promote your business through email!
What's your availability?
You're in luck! I'm accepting new clients and currently booking for all copywriting packages.