What can this tasty duo do for you?
Choose any of these delicious services that will have your prospects
nervous about what they're not buying.
"You don't have to be great to start. But you have to start to be great."
Zig Ziglar
Does this sound like your business
(and your life)?
A staggering "to-do" list that leaves you paralyzed with overwhelm?
Dismay over the lack of systems and processes to keep you on track?
The inability to work on your business, because your day-to-day consists of working in your business?
Do you have a ton of ideas, but no idea how to accomplish them?
Do you desire to build a team that will support your efforts and free up your time?
Do you long to feel happier, and more in control of your life?
Are you ready for something different?
Wouldn't it be nice if you had….
A business that runs with or without you there
A team that frees you up from the day to day tasks so you can focus on income-building activities
Systems and processes that are in place to ensure things happen (when they are supposed to!)
The freedom to work when you want/from where you want
More financial freedom because your business isn't solely dependent on you
More time to spend with your family (because that's what it's all about!)
YES! Who wouldn't want to live that life? It's the new-American dream.
Instead of working to live, you're living to work (and play) on your terms.
We wouldn't be able to help you, if this wasn't exactly what we've done!
Tim has been self-employed since 2001. In those nearly 2 decades of entrepreneurship he has learned a lot about what works and what doesn't in business. In that time, he has built and co-founded several business es and nonprofits, authored a book, and created systems to help those businesses run on autopilot, and grow.
He is uniquely qualified to share his love of systems and processes that have helped him live out his entrepreneurial dreams.
Having a trained (and experienced) set of eyes look at your business and identify areas where you can develop systems and processes will process results that will help your business run, and grow, and experience levels of success.
Our Consulting services is comprised of weekly 1-hour phone calls customized to meet your specific needs.
Who's this for?
This program is for entrepreneurs (or wanna-be-preneurs) who desire to jump off the hamster wheel of their current life, and make serious changes that will take their business to the next level.
What you'll do together?
Tim will help you evaluate the internal, external, and customer experience processes of your business, so that you can reach new levels of success and happiness. Some of the topics you'll consider (varies by client):
Your brand's position in the marketplace
Creation of internal systems (where lacking)
Review of your marketing materials
Time management tools and productivity helps
Analysis of your internal systems
And much, MUCH more!
How it works
Our calls will be conducted via video conference.
Each week you can expect practical, hands on help specifically designed to meet you where you're at right now.
You'll be given actionable items to complete each week (or homework you'll need to outsource!) that will improve your day to day life in your business almost immediately.
What it costs
This personalized, focused, 1-on-1 attention dedicated solely to you and your business' success is only $1,000 per month. No contracts. Cancel at anytime.
We aren't satisfied with a mere paycheck. (Neither should you be.) Our deepest desire is to truly help you transform your outlook on your business, and your life. The real pay-dirt is when we our clients rave about the increased income they're enjoying, and the decreased stress and anxiety they experience on a daily basis.
Jim Rollins said, "Discipline weighs ounces, but regret weighs tons." Don't be weighed down with regret. The first step is entirely FREE. Let's chat and see if we're a good fit.
We know the secret sauce.
Our unique experience of building and managing businesses helps us look into your business with fresh eyes!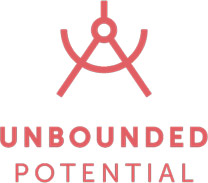 "I recently launched unbounded-potential.com and could not be more pleased with the work Tim and Cara did on my website redesign and overhaul! Having been in business now for 5 years, I have worked with dozens of service professionals - in fact, this redesign was the 3rd I've completed - and all of my other experiences pale in comparison to working with Tim and Cara. Tim completely captured the look and feel I was going for and was able to put into a visual what I wasn't even able to clearly describe. His background in user experience greatly improved upon the practical and user experience throughout the site. He provided countless suggestions and ideas that I wouldn't have even thought about, that greatly improved upon the final product. Cara was an invaluable partner in adding in key copy where it was needed, and I wasn't prepared with it. They worked seamlessly together and with me, making me feel completely comfortable, confident and at ease throughout the entire process. I have had negative experiences in the past and I cannot highlight enough how night and a day of an experience it was for me working with Tim and Cara. I cannot recommend them enough and sing their praises to anyone who asks."
Catherine Wood
"

Our team hired Tim as a UX/UI frontend designer for our company website and he was great! Tim effectively took our requirements and vision and created a game-changing design that will vastly improve the customer experience and interactions for our website. Tim was a pleasure to work with and we appreciated his communication style, flexibility, availability, and overall commitment to our project. We highly recommend Tim and look forward to working with him again in the future.

" Fansure Team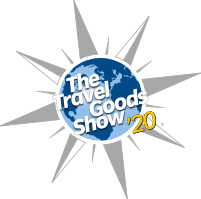 "

We came to Advocado Toast Marketing because we were unhappy with our website for our trade event. The design solutions that Tim came up with were super creative and visually engaging. So much thought and care were put into every little detail. ATM delivered a super high-quality website that we are now very proud of.

" Kim Wong

"

Cara is an incredible asset to our team! I can always count on her work being on time (and usually ahead of schedule). She's meticulous in her work product, easy and pleasant to work with, and most importantly, someone I can trust. Before starting to work with us, she had almost no previous knowledge of our industry. But she has carefully researched, and provided creative, informative and fun content to capture our audience's attention and drive up sales! I wholeheartedly recommend working with her as long as she doesn't stop working with us.

" Cigars Direct

"

As I've grown my business, identifying trusted partners has been one of my biggest gaps and blessings. You can only grow so much alone. Partnering with Cara over the past 2 years has been an invaluable addition to growing my business. She's helped me systemize my email marketing efforts in a seamless way. I deeply appreciate her quality of service, kindness, timeliness, and care. Trust is the value I look for the most in partner entrepreneurs and Cara embodies integrity! She has a gift for transferring the thoughts in my head into beautiful and digest-able blogs. I appreciate her suggestions consistently and how much I can always count on her. I highly, highly recommend working with Cara if you've outgrown what you can achieve by yourself in business and are looking to outsource some key marketing aspects of growing an online business!

" Catherine Wood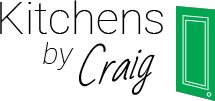 "

My company hired the services of Avocado Toast Marketing to develop and implement a site for my business expansion. I needed an easily navigable site with pictures and descriptions of the work and services my company provides. Cara provided all this and more within the 30-day launch-time initially promised. She was helpful in our consultations; her suggestions were based on her understanding of my product. She had done product research and knew how best to make adjustments to the website overview and ease of use. The final product came in at budget and on time. I would highly recommend her services.

" Craig Sowers
What do you get when you work Avocado Toast Marketing?
All the marketing "nutrition" and "good taste" you need to take your business to the next level!
1.Set up a Call
Our FREE 30-minute call will help us determine if we're a good fit for each other.
We will listen carefully
Ask pointed questions
Determine a plan of action
Determine scope and price*
2.Let's Get Started
Yay! We're a fit, so let's get this party started. Sign the contract and pay the initial 50% deposit and we'll be on our way.
3.Discovery
We need to dig a little deeper into who you are as a business, and what makes your avatar tick. We'll do a deeper dive to research their pain points and how you are uniquely positioned to solve their problems.
4.Revisions
At this point in the process, you'll begin to see the meat on the bones of your copy project. Our conversations will be transformed into words on a page. Your honest feedback is appreciated and welcomed. We'll continue to tweak until it's golden.
5.Finish Line
The final edits are done, and YOU, dear client, are beaming from ear to ear. I'll send you the final version, and you'll be charged the remainder 50% balance via credit card.
FOLLOW AVOCADO TOAST MARKETING AND STAY TOASTY